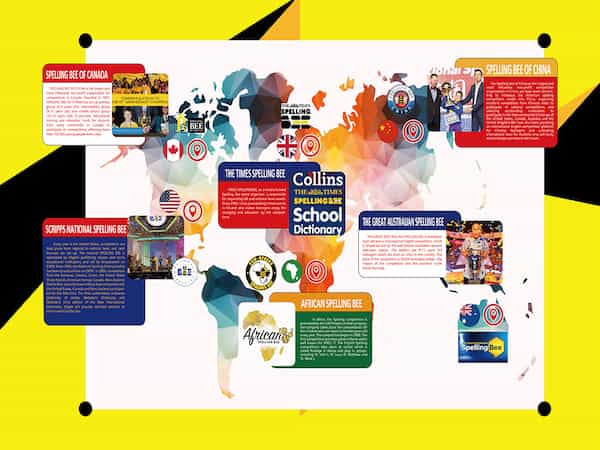 SPELLING BEE HISTORY
The spelling bee, which originated from the United States, is an academic competition in which contestants are asked to spell a broad selection of words, usually with a varying degree of difficulty. The earliest known evidence of the phrase spelling bee in print dates back to 1850. The annual United States National Spelling Bee has a long history dating back to 1925. The champions of the Spelling Bee in the United States each year has the opportunity meet the current president of the United States. More than 50 million children have currently participated in this world-renowned event in more than 100 countries. High-level spellers participating in the Spelling Bee National Finals tracked by a spelling bee documentary in the United States, were found to have superior abilities in mathematics and science and engineering than other students in high school and university, and even better in logical thinking after work.

 NASCC HISTORY
The North America Spelling Champion Challenge originated in United States and quickly grew into one of the most popular spelling competitions in North America. NASCC strives to build a bridge of friendship for young people around the world.
Since 2015, NASCC has officially launched a joint cooperation with other spelling committees and spelling organizers in the United States, Canada, China, Vietnam, Singapore, and Africa to invite top spellers from national and regional Spelling Bee competitions to come to cities in North America to partake in a two-week-long gathering in every July. During the gathering, NASCC will provide a summer camp consisting of courses in spelling combined with fun activities and an opportunity to develop international friendships and create connections before the challenge. After the competitions, the NASCC committee will take those foreign spellers to enjoy a one-week-long cross cultural exploration to deepen their global exchanges and cultural understanding of youth education.
NASCC hopes that the spelling bee will serve as a way to gather the world's outstanding young people to make use of the power of the word for the betterment of the world. An optimistic future of the world contributes strength to the youth of the world. Join NASCC and achieve your dream of spelling words. Bridging the worlds with words!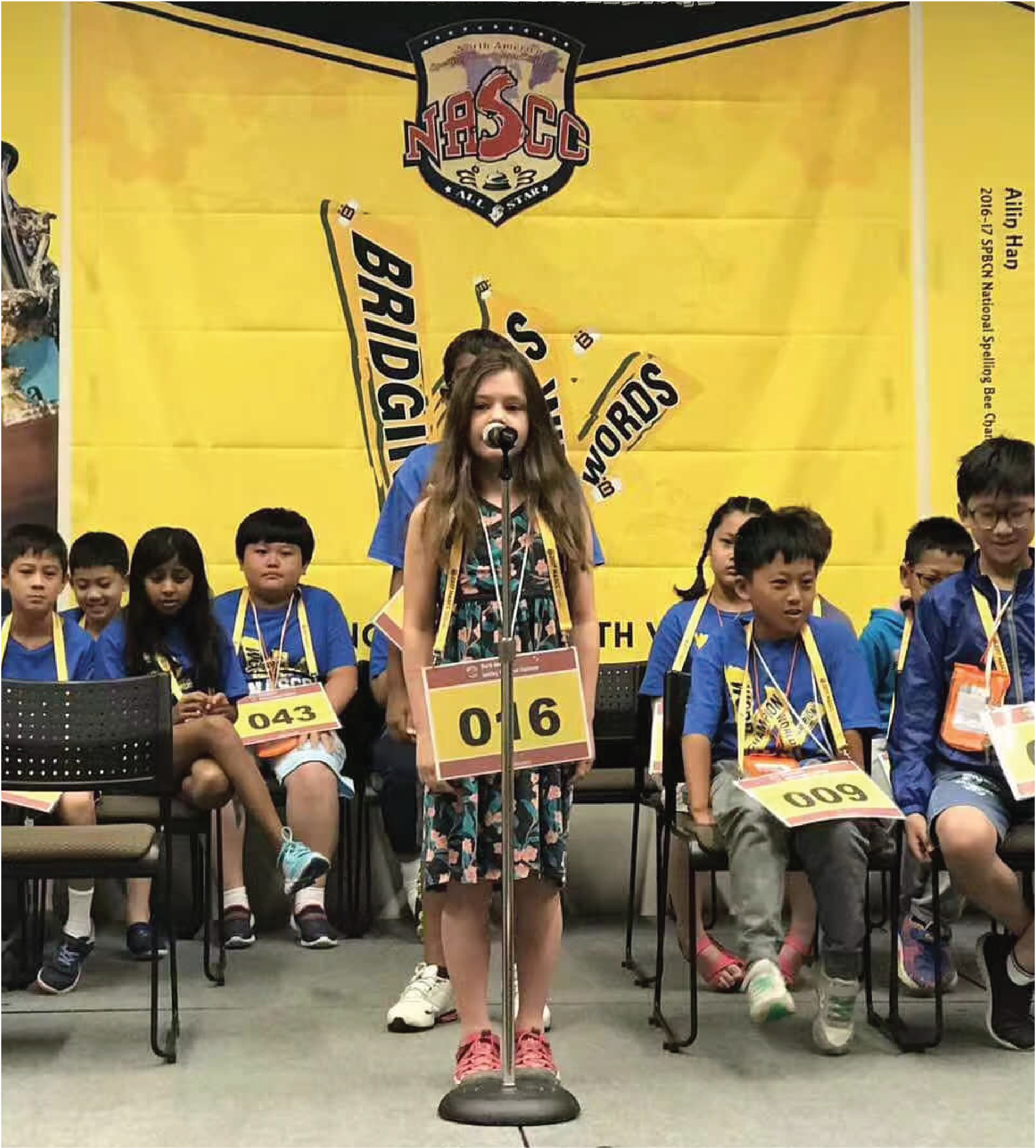 NASCC  COMMITTEE
The NASCC committee as the initiating team of NASCC, is responsible for the overall strategies development of NASCC and execution of related activities for the promotion and cooperation of global activities. As a team that guides and supports the work of the NASCC committee, it provides support for the overall development of NASCC to make sustained efforts to hold an event that supports global teenagers' development of global vision.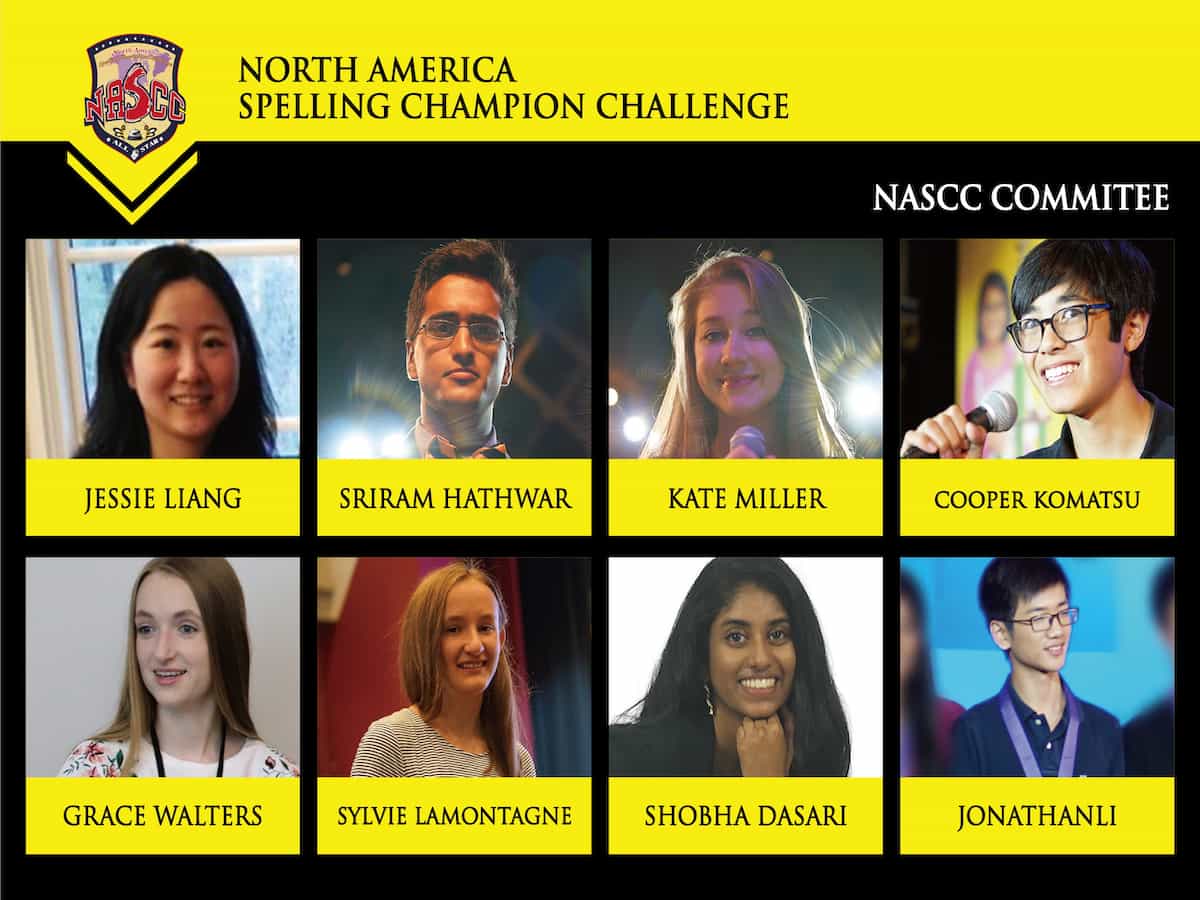 CONTACT US